Upcoming Events
We host monthly online demonstrations of our affordable housing search tool for service providers. This hour-long virtual info session with a Q&A targets professionals working with people who are searching for housing in MA–housing search staff, case managers, shelter staff, social workers, school support staff, and more. Please note these sessions are not intended for individual renters.
Navigator in the News
We get asked a lot…How did you build Housing Navigator Massachusetts? What systems change would make affordable housing more accessible? Reflections from our ED Jennifer Gilbert's Shelterforce article (April, 2022) here!
Following our site's launch on August 10th, 2021, the Navigator was featured on the front page of the Boston Globe's Business Section.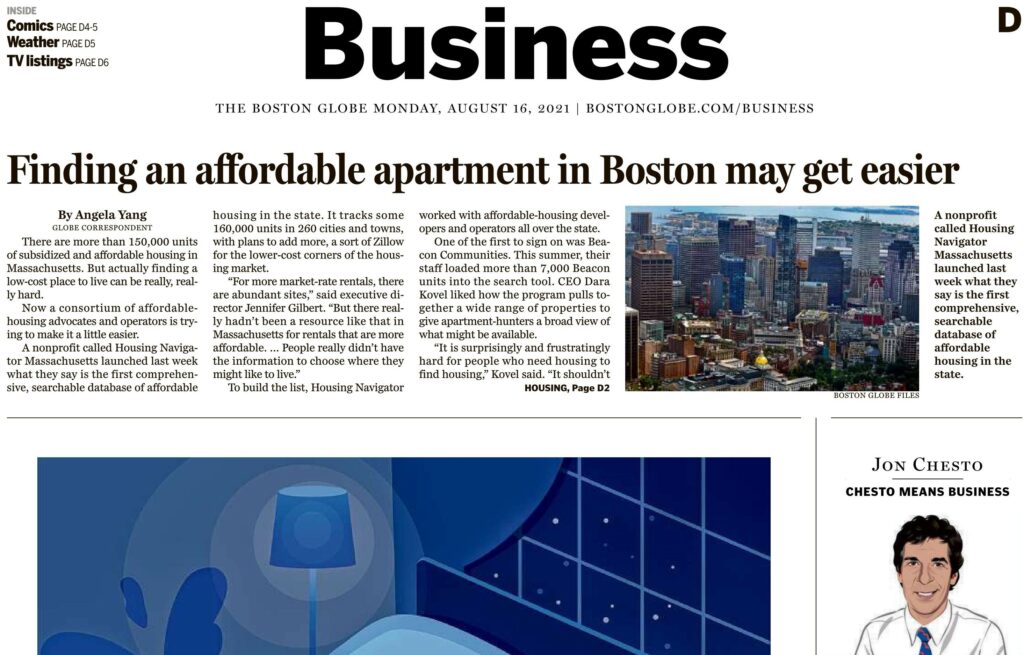 Stay up to date with Housing Navigator and the progress we're making connecting people with a place to call home.