Upcoming Events
Our online info sessions run the last Wednesday of the month at 10 am. Including a demo and Q&A, these target professionals working with people who are searching for housing in MA. Please note these sessions are not intended for individual renters.
Navigator in the News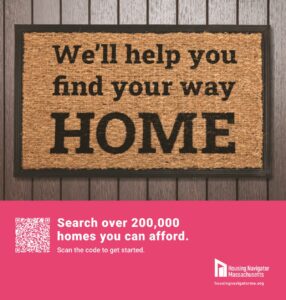 Check out our 2023 Impact Report highlighting our progress and plans for the road ahead helping everyone find their way home.
Entering the national conversation: We were featured in Urban Institute's July 19th Housing Matters, answering the question "How can local policy makers harness technology to help people find housing?" in "A New Way to Help People Find a Home"
Navigator was a 2023 Ivory Prize Top Ten, selected from 203 nominees for "ambitious, feasible, and scalable solutions to housing affordability"!
The 2022 Greater Boston Housing Report Card featured our data and delved into obstacles to fair housing access we strive to address. On October 26, HNMI Executive Director Jennifer Gilbert was part of a panel discussing challenges and solutions. Report & video here.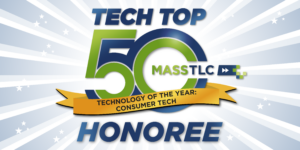 We are thrilled to be among Mass Technology Leadership Council's 2022 Tech Top 50, honored in the Consumer Tech category.
We get asked a lot…How did you build Housing Navigator Massachusetts? What systems change would make affordable housing more accessible? NYU's Furman Center interviewed us: Housing Navigator MA: Lessons to Launch in Housing Solutions Lab Notes. More reflections from our ED Jennifer Gilbert's Shelterforce article (April, 2022) here.
Following our site's launch on August 10th, 2021, the Navigator was featured on the front page of the Boston Globe's Business Section.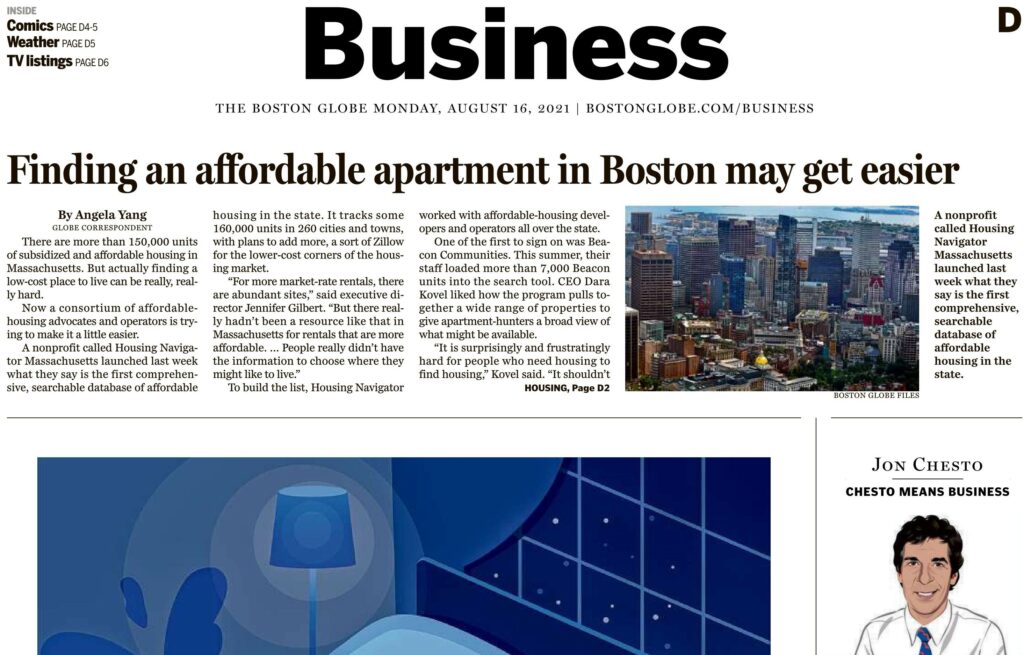 Stay up to date with Housing Navigator and the progress we're making connecting people with a place to call home.