Video Tutorials
How do I use the Housing Navigator?
Get started with our search tool with these quick tutorials on searching, filtering, viewing, and sharing listings
What will the rent be?
Monthly rent in an affordable unit will often fall into one of two different affordability types. One is where the rent is based on your income, while the other is a fixed affordable rent. You may also want to check out our video on income eligibility.
What is available?
Learn the difference between Waitlists, Lotteries, and First Come, First Served units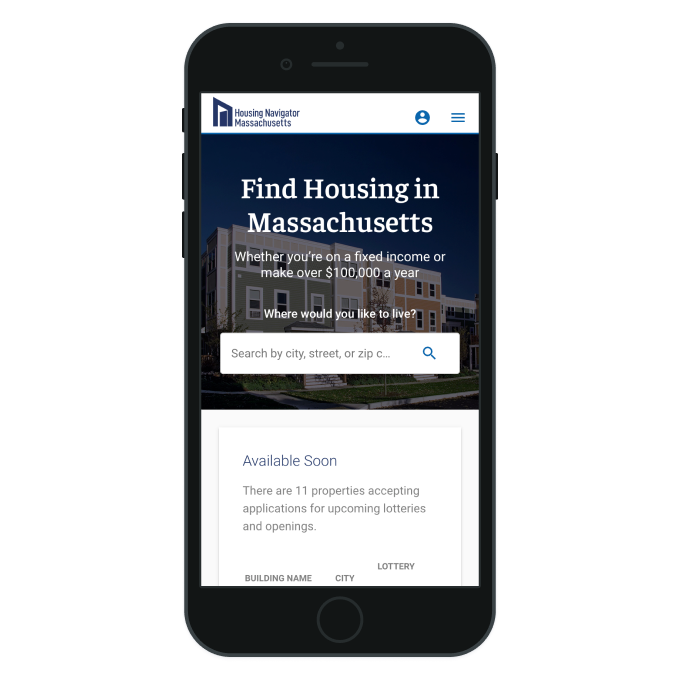 Additional Resources
Check back. We'll keep adding more.
You can also find information about current affordable housing opportunities at Metrolist or MassHousing. If you are looking for affordable homeownership please visit MyMassHome. You may also want to contact your regional Housing Consumer Education Center.
Accessible affordable rentals, previously listed on MassAccess, are now listed here.
We are constantly updating our information. Keep checking back in for more listings, housing resources, and videos.